At the ShoeDazzle HQ, we find ourselves quoting Mean Girls on the reg. But today is an especially monumental day for fans like us. Why, you ask? October 3rd has become unofficially known as National Mean Girls Day (duh – it's the day Aaron Samuels asked Cady what day it was!). And while fans like us are celebrating this noteworthy date on social media (check it out – it's everywhere!), we're bringing things to the blog and rounding up our favorite Mean Girls quotes here. The best part? We're also sharing what we've learned from them.
ON WEDNESDAYS, WE WEAR PINK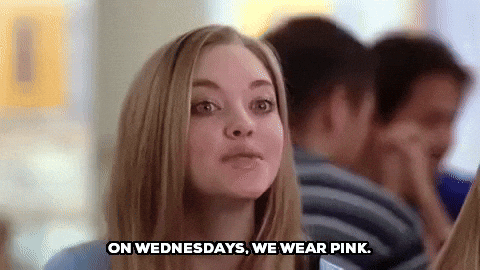 It's simple. On Wednesdays, you should totally wear pink. But we're also all about our favorite hue every other day of the week, too. Case in point: pink is always a yes (so take that, Plastics!), especially when it comes to a killer pair of heels.
PUT IT IN THE BURN BOOK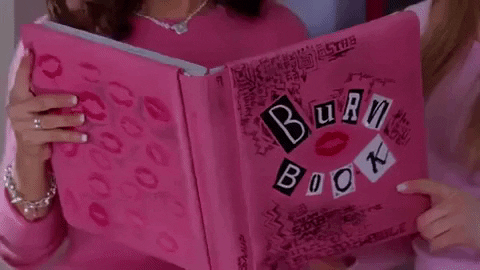 The Plastics quickly became known for their good ol' Burn Book. That said, the book was pretty damn mean, and it spread a ton of lies and rumors about other people. What we learned: rumors aren't good, and when it comes to the truth, it always comes out.
SHE DOESN'T EVEN GO HERE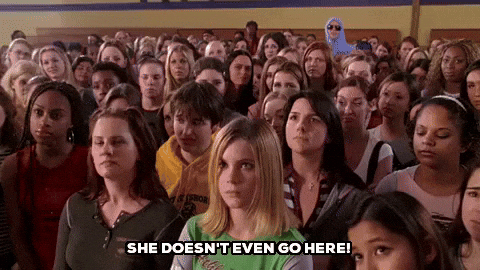 If you're looking for the perfect comeback, "She doesn't even go here" is the perfect way to show 'em you're not playing. It's also the best way to save yourself (and your bestie!) from embarrassment.
GRETCHEN, STOP TRYING TO MAKE "FETCH" HAPPEN. IT'S NOT GOING TO HAPPEN
These days, we're all about slang – especially when it comes to social media and texting. And while "fetch" didn't become a go-to for most of us (I'm sure there are some peeps who are all about it), phrases like "lol" "selfie" and "Netflix and Chill" are a huge part of our vocabulary today.
YOU CAN'T SIT WITH US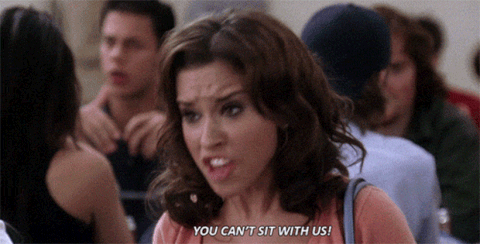 While this is arguably the most famous line from the flick, today, girls are taking this and making it into something nice, instead saying, "You CAN sit with us." From middle school to mama-hood, there's nothing like embracing the powerful women around you.
GET IN, LOSER. WE'RE GOING SHOPPING
If you're anything like us, you're always able to find a way to ditch work and hit your favorite shops. Or the most modern version of this, ditching work to shop online at places like, oh I don't know… ShoeDazzle?
What is your favorite Mean Girls quote? Let us know in the comment section below!